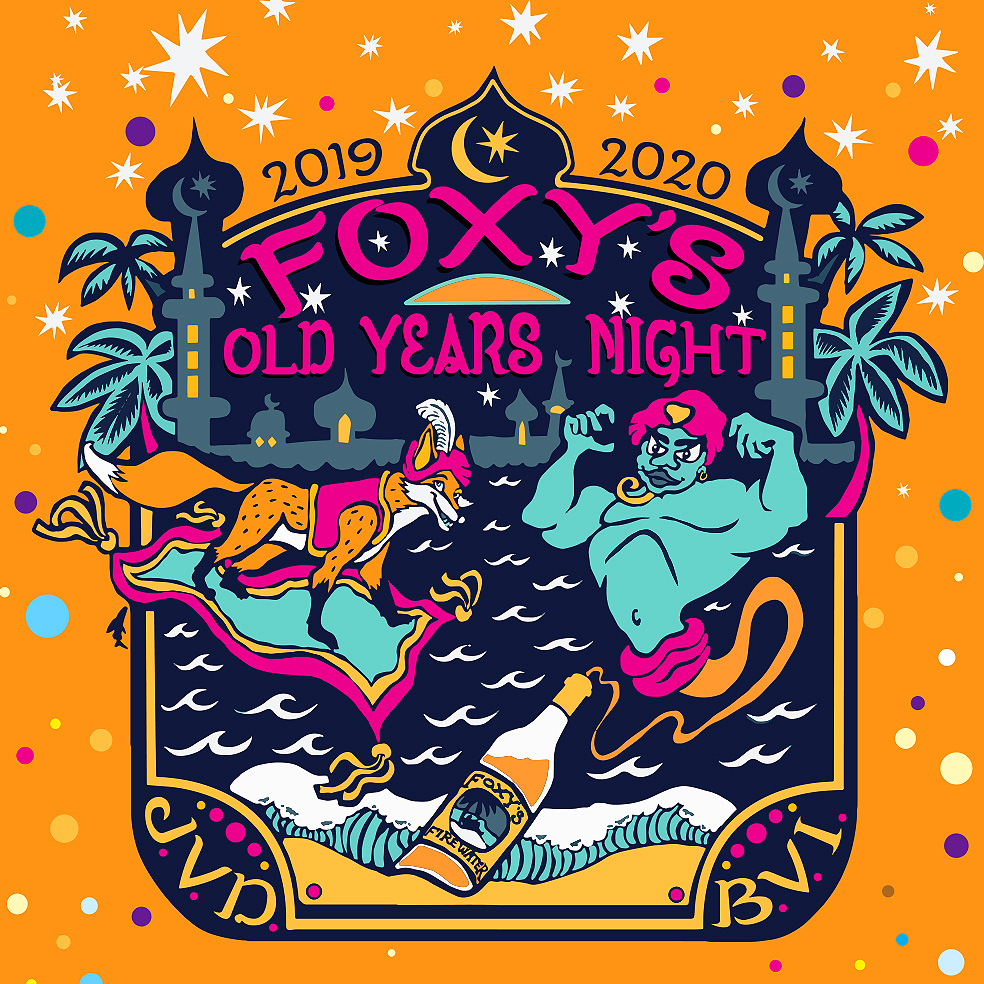 Old Year's Night – New Year's Eve Party
Event details
December 31, 2019

Tuesday, 6PM to 11PM
Old Year's Night – New Year's Eve Party
Tuesday, 6PM to 11PM
December 31, 2019
The 2019/2020 party theme is "Arabian Nights" and party guests can expect whimsical décor, complete with a flying carpet photo booth, belly dancers, genies and other themed performers. Party goers are encouraged to participate and dress in costume to reflect the theme. As always, out-there or barely-there attire are encouraged!
GENERAL ADMISSION CELEBRATION
Internationally acclaimed reggae artists "Third World" will headline the event, which will also feature VI Bands and DJs such as Evolution Band
The party is General Admission – come as you are.- no need to make advance reservations, there is room for everyone. Our famous Caribbean beach BBQ will be served starting from 6:30pm for $25, featuring BBQ Chicken and Ribs for $25, first come first served.
VIP DINNER
For those seeking an upscale experience, Foxy's VIP "Uppercrust" dinner delivers. Tickets to this VIP dinner offer an all-inclusive experience to a limited number of party goers (with advanced reservations) Doors for the VIP open at 7:30PM and guests have exclusive access to the 2nd floor area overlooking the party and Outback stage for the entire night.
The Uppercrust features
· 5 Course Dinner featuring Surf-N-Turf (Menu announced early December)

· Unlimited Drinks with top-shelf cocktails, premium beers, wine and champagne

· VIP dining area with private restrooms

· Plenty of party favors and noisemakers that reflect the "Arabian Nights theme.

· VIP All Access Pass to the Event

· $600 per person – email Kim@foxysbar.com to make reservations.
GETTING HERE
We are located in Great Harbour, Jost Van Dyke, BVI.