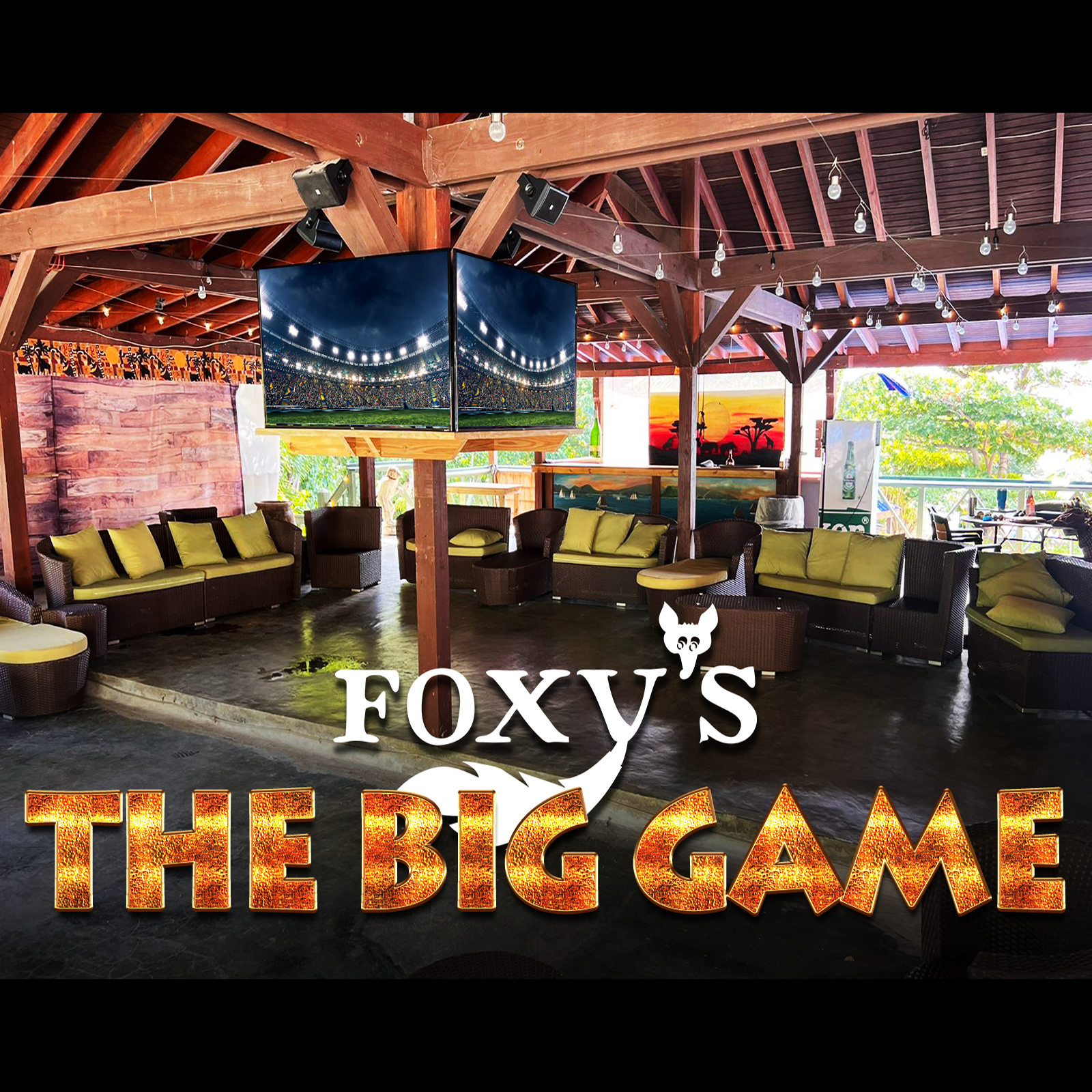 JOIN US FOR THE BIG GAME
All ticket sales are final. If your travel plans change and you cannot make it to Foxy's, you are responsible for transferring your tickets to a third party.
Upper Crust VIP $75/person
• includes FOOTBALL style food and drinks, comfortable seating.
• 4 big screen TV's.
• Maximum of 100 fans.
• February 12th — Kickoff 7:30pm BVI Time.