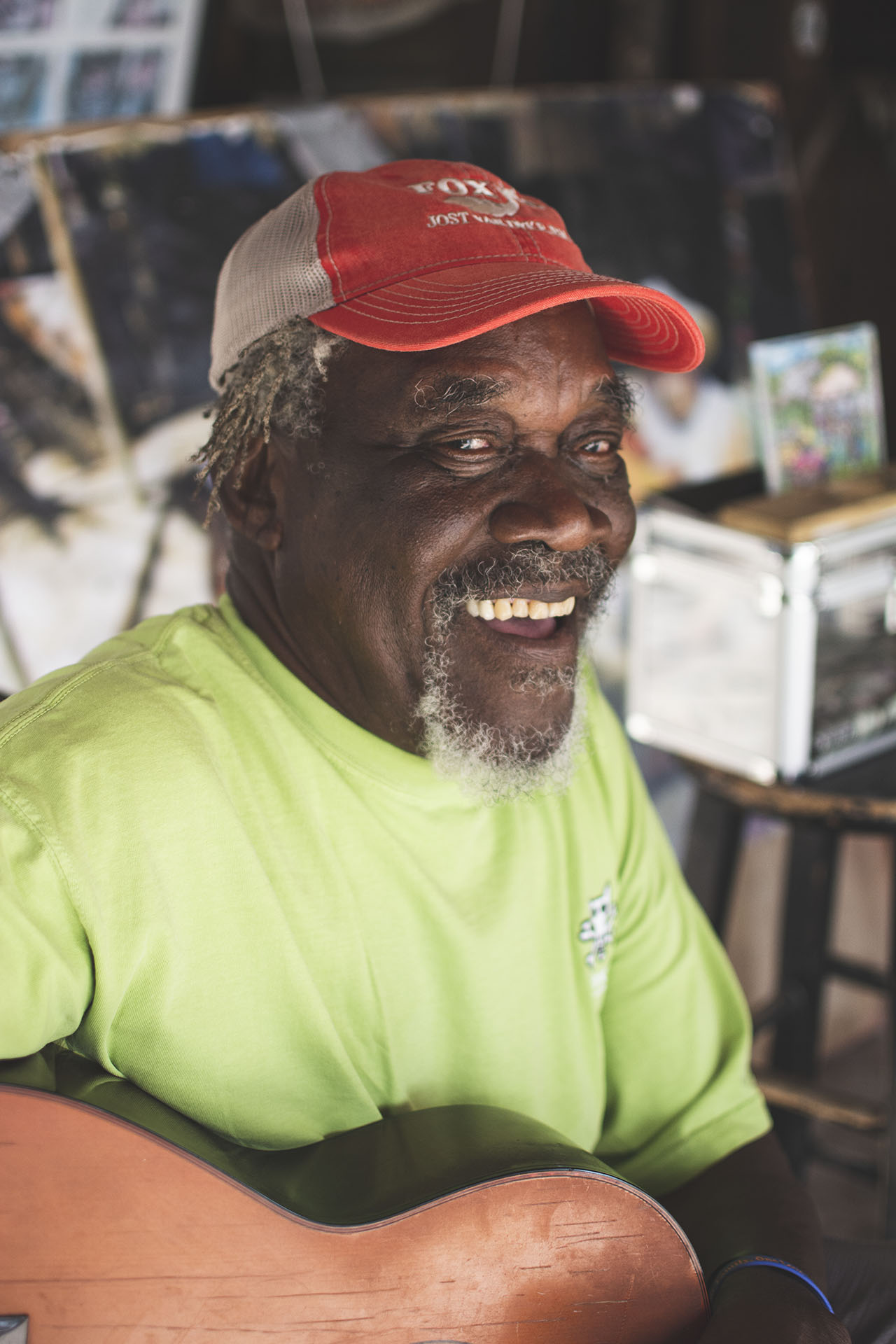 Philicianno ``Foxy`` Callwood
About Foxy
In 1968, a young Philicianno ``Foxy`` Callwood saw the future on sailing yachts that came to call on the idyllic 4 square mile of Jost Van Dyke. In the shade of a Tamarind Tree, Foxy set up a bar for the specific purpose of welcoming sailors to his island home. Foxy's Tamarind Bar is often recognised as the birthplace of the BVI's Yachting tourism industry. Quick with a song, joke or story, Foxy has been welcoming visitors to 'his island' for 5 decades. He has received numerous awards for his contributions to heritage and tourism in the British Virgin Islands, including a MBE (Member of the British Empire) from H.M. The Queen of England, Elizabeth II.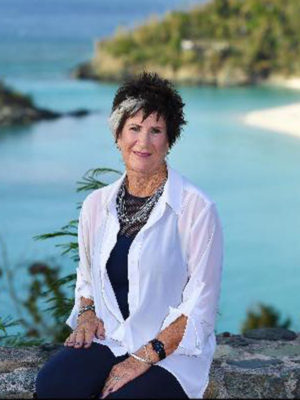 Tessa Callwood
Tessa's family moved to Australia from London when she was just 2 years old, settling in a small seaside town in Southern Victoria. Raised in a family with a penchant for travel, she was given a one-way ticket to Europe in 1969 (a sea journey that took nearly 5 weeks) as a gift to commemorate her graduation from Melbourne University. A chance meeting and chat with a skipper and a promise of passage across the Atlantic to the Caribbean onboard his 72' schooner during the summer of 1972, was an exciting prospect for a young Tessa who had just completed a course in restaurant management. She boarded "Nordyls' in Gibraltar, where she met another charismatic crew member -a young Foxy Callwood who had ventured off his tiny 4 square mile island home in search of adventure, just like her. When they arrived on Jost Van Dyke, Foxy invited her ashore and the pair became partners in business in life. "That," says Tessa, "is how I started my life enmeshed in the web of creation and drama that was to be the hallmarks of the Foxy's brand. First as chief cook for the beach bar, bottle washer then as wife and mother, all while dreaming up parties and events that would capture the imaginations of those who managed to find their way to our shores and who wanted to experience a little bit of our island life.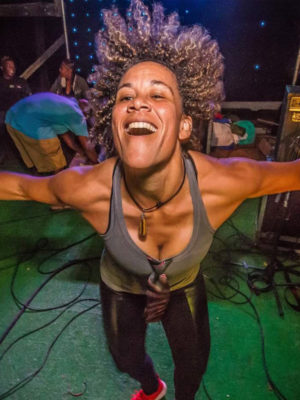 Justine Callwood
Justine is the first-born child of Foxy and Tessa. A sixth generation Jost Van Dyke islander, Justine was quite literally raised in the bar at Foxy's. Justine is a graduate of BVI High, Antilles School and Lehigh University, where she earned a bachelor's degree in Business Administration and English. She has launched other successful bars and restaurants in the US and British Virgin Islands, including Foxy's Taboo, Barefoot Buddha and Jumbie's.
Grab A Bite
We serve lunch and dinner daily. On Friday and Saturday Nights we host our Famous Beach BBQ. From Sunday to Thursday, we offer an a la carte menu.
VIEW OUR MENUS