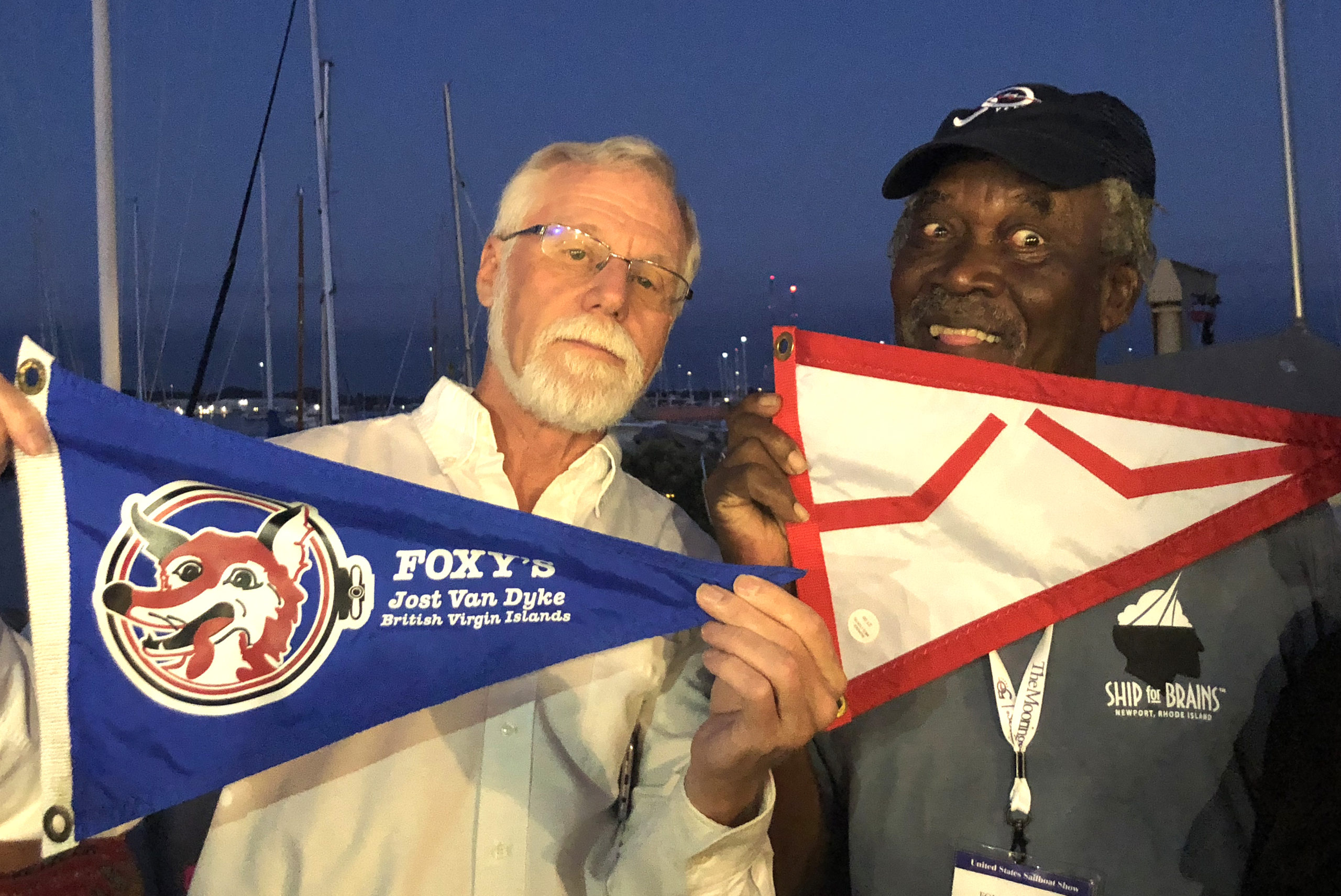 Flying the Foxy's Flag: The Only Beach Bar with its own burgee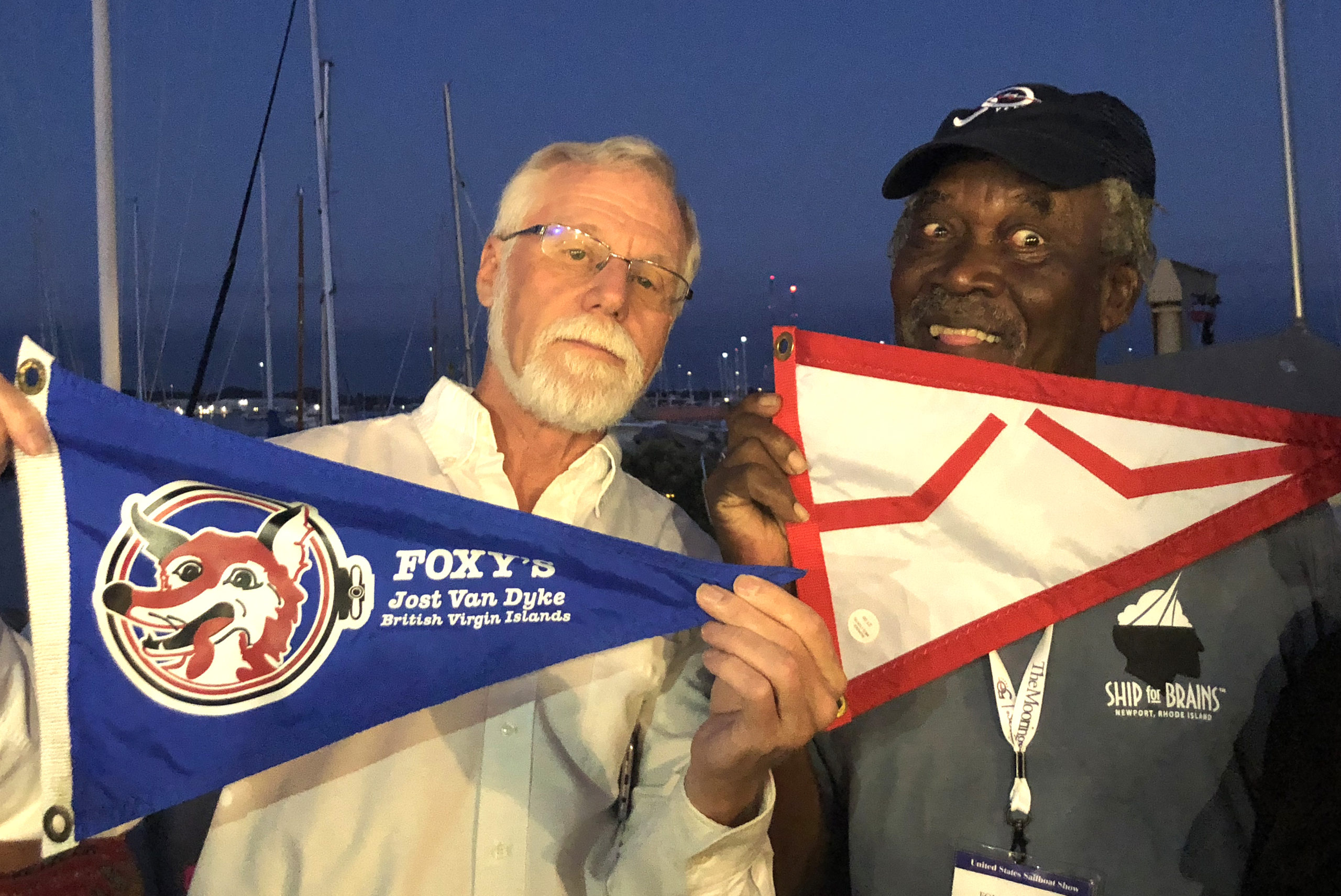 From the very earliest days of Foxy's, when only the rare and adventurous yacht would drop anchor in Great Harbour, we were first a sailors' bar. At Foxy's we've long used the phrase "forget the state of nations, this is a state of mind" on our merchandise. So really it's not surprising that in lieu of flags of the nations, it is instead yacht and sailing club burgees that adorn the ceiling of our bar. Even if we are stuck on land, or sand in our case, sailing is a part of our psyche.
With summer here and the BVI's borders closed to visitors due to Covid19, we miss the camaraderie of captains and crews mingling around the bar and swapping sea stories. We like to think of Foxy's an informal yacht club. Even as you are all scattered across the globe, please know that you are an important part of our eclectic 'yacht club' at Foxy's. As the temperatures warm up North, we hope your days are being filled with sailing possibilities at your own local yacht or sailing club.
In the same way that you show your club spirit from your homeports in the BVI by hanging your burgees in our bar, please consider flying one of Foxy's burgees from your boat (or just in your own backyard), letting others know that you are a part of "the club."
In my last blog about our Wooden Boat Regatta and the Foxy's Firewater Rum Design, I wrote about some of the iconic Foxy's artwork created by old friend and longtime St. John artist and sailor, Les Anderson. Les also created the design for the burgee, with a cartoon fox with his tongue hanging out lasciviously, which is our own irreverent, comedic take on the burgee tradition for yacht clubs worldwide.
When you're swapping sea stories with sailors at your homeport, consider getting a group together to make future plans to participate in one of our regattas in partnership with the BVI's "Loyal" West End Yacht Club.
Foxy's Cat Fight is tentatively scheduled for October 31st.