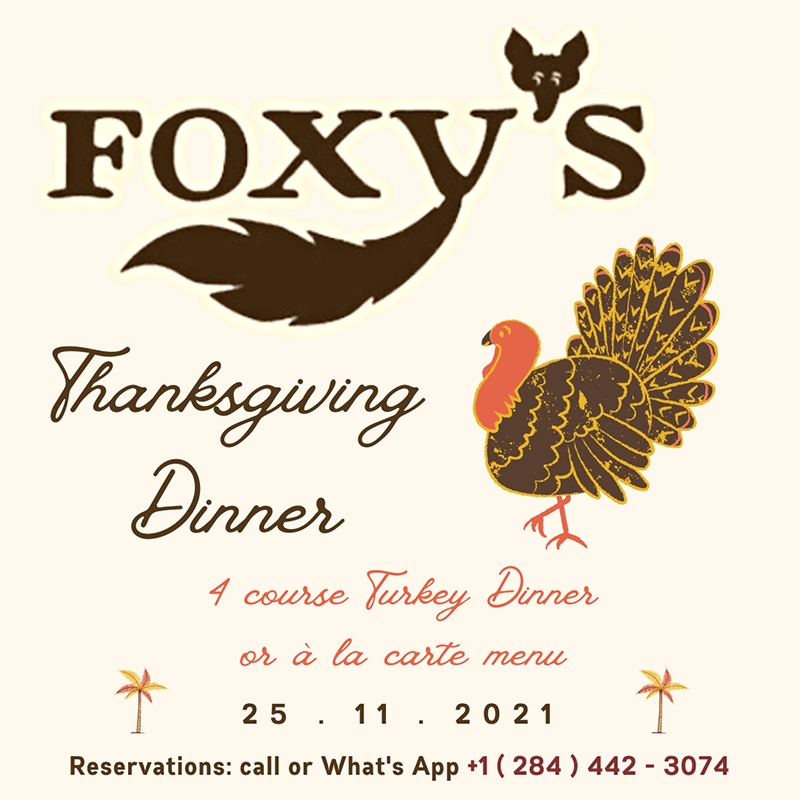 Foxy's Thanksgiving Feast 2021
November 25, 2021
We take turkeys very seriously at Foxy's. Our talented chefs put a Caribbean spin on a traditional Thanksgiving dinner that the pilgrims would envy.
After the wish-bone is broken, our bands play and we bury the feathers! Lose those calories on the dance floor. Foxy's is the place to give thanks for making it through the pandemic!
COVID protocol curious? All travellers desirous of entry into the British Virgin Islands are now required to register using the new online portal 
bvigateway.bviaa.com
.