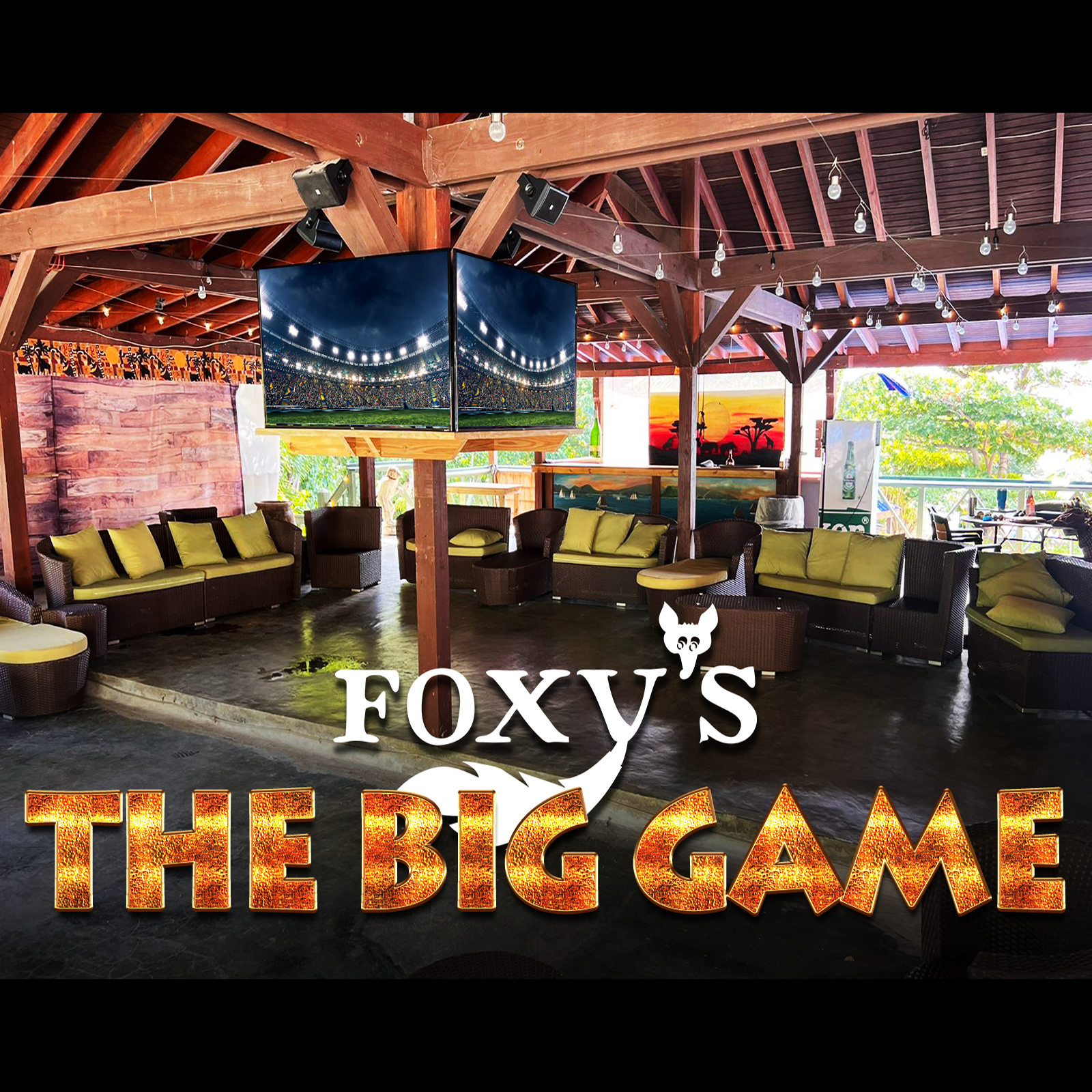 Upper Crust VIP $75/person     • includes FOOTBALL style food and drinks, comfortable seating.    • 4 big screen TV's.    • Maximum of 100 fans.    • February 12th -- Kickoff 7:30pm BVI Time.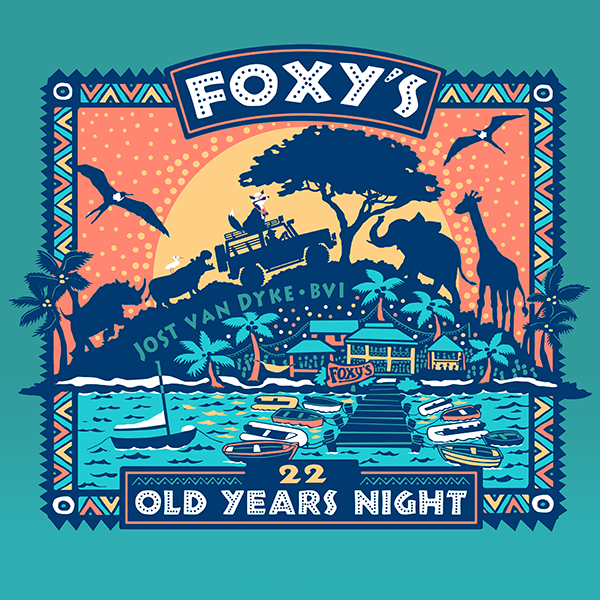 December 31, 2022 https://youtu.be/HppqxLWhbUE All ticket sales are final. If your travel plans change and you cannot make it to Foxy's, you are responsible for transferring your tickets to a third party. There are three choices for being at Foxy's party: 1. Upper Crust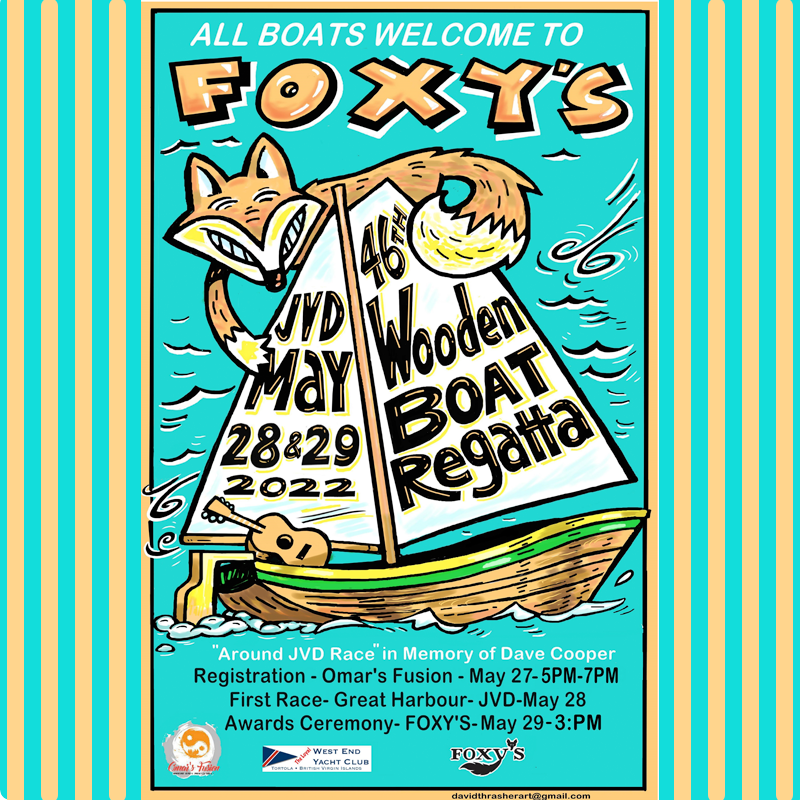 May 28 @ 1:00 pm - 5:00 pm Join us at Foxy's on Jost Van Dyke for our annual wooden boat regatta event on Memorial Day weekend, starting Friday May 28th through Sunday May 30th. A fun filled agenda of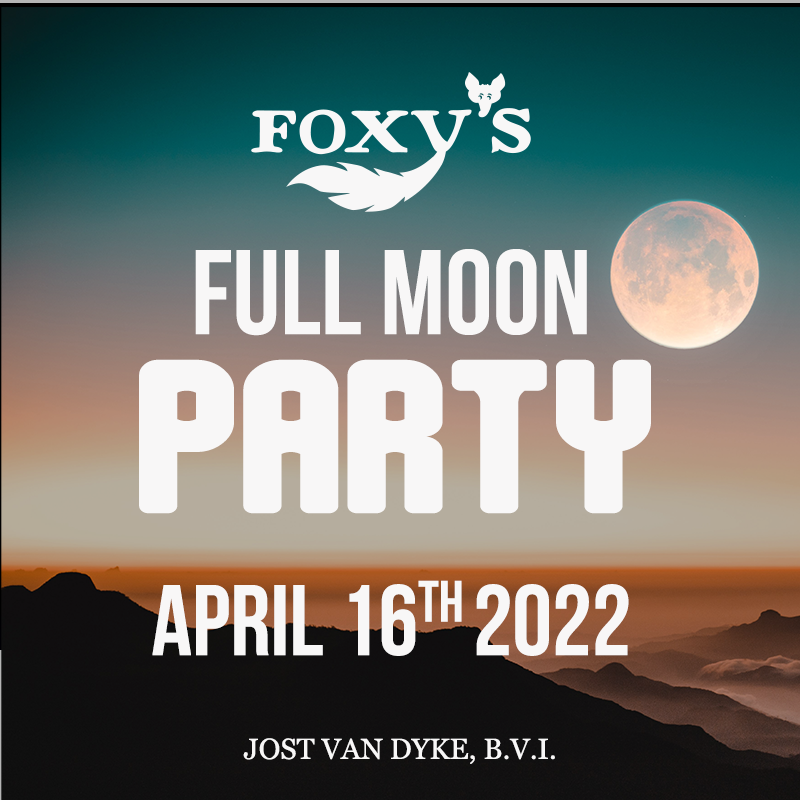 April 16 All day   Happy full moon everyone! It's Full Moon Party at Foxy's, Jost Van Dyke. Join the celebration! Live music, BBQ and the best atmosphere, dance the night away at Foxy's. We look forward to hosting you at Foxy's Full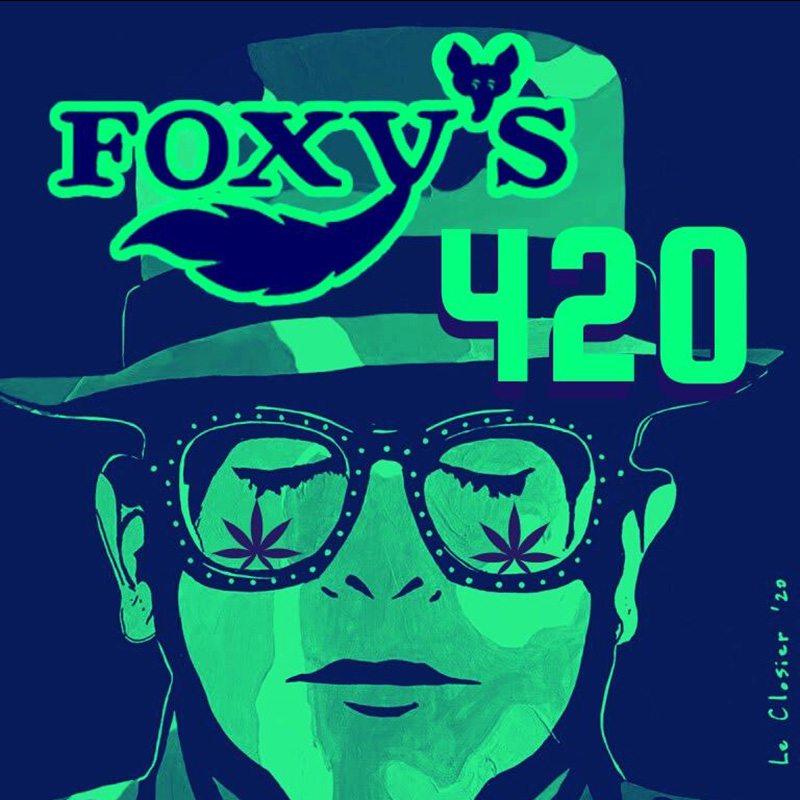 April 20 @ 8:00 pm – 11:30 pm GET YOUR TICKETS!!!! Foxy's Tamarind Bar Great HarborJost Van Dyke, 49757 British Virgin Islands   Come join us! Simply Elton and the Mad Hatters complete their tour of the British Virgin Islands at the fabulous Foxy's! 3g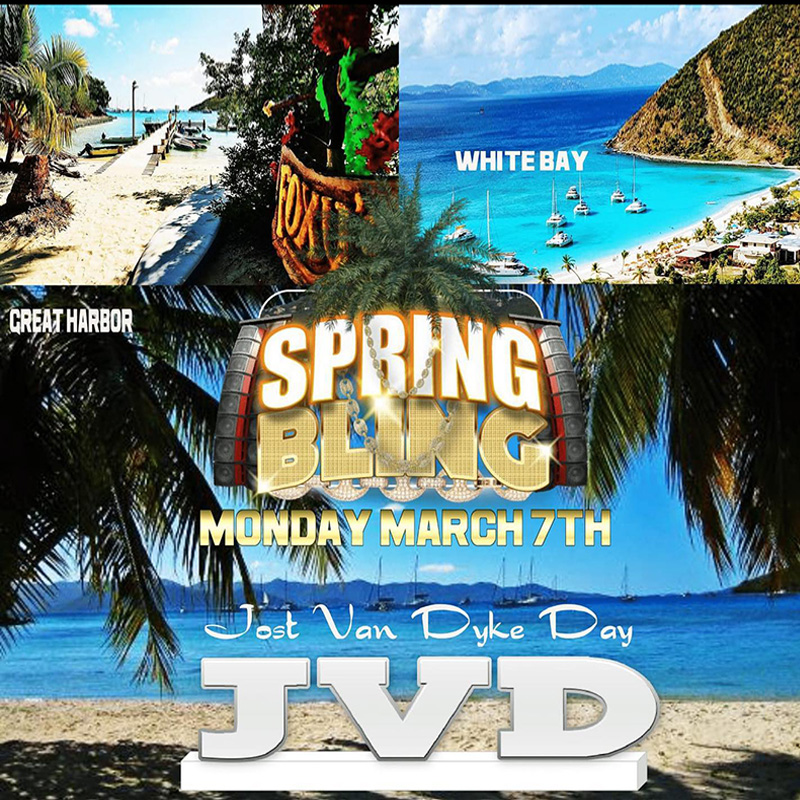 March 7 2022 at 1:00 pm - 11:59 pm It's a Spring Bling Concert at Foxy's, Jost Van Dyke. Join the celebration! All boats leads to JVD whether it's Taboo, Sidney's, White Bay, but it all ends at Foxy's Great Harbor!!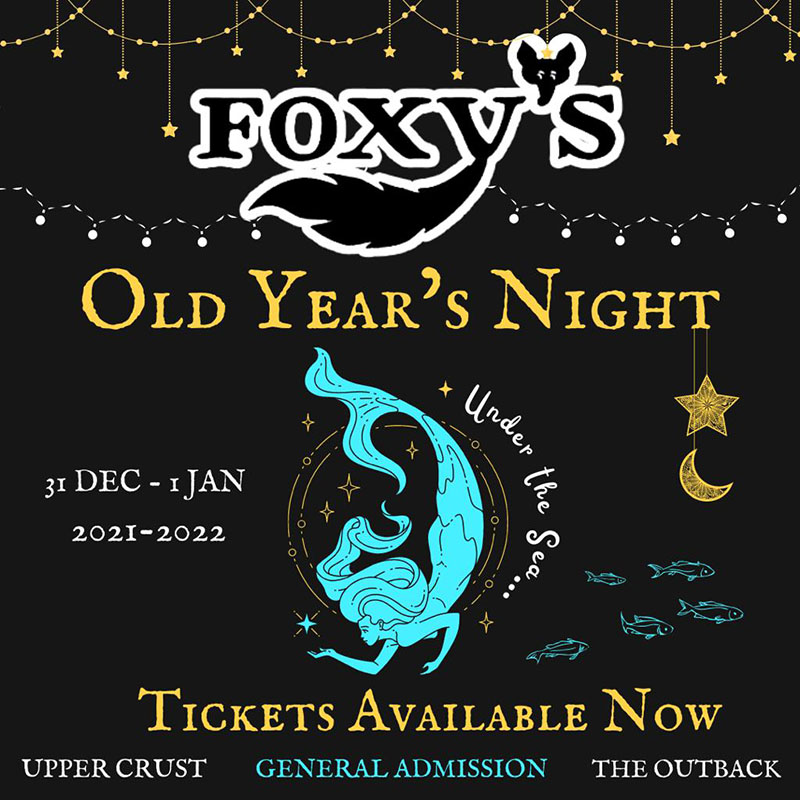 December 31, 2021 There are three choices for being at Foxy's party: 1. Upper Crust $600/ticket— For those seeking a five-star experience: SOLD OUT • 5-course dinner. • Open bar overlooking the stage from our Upper Crust VIP area. • Reservations required. 2. Beach Front BBQ $300/ticket: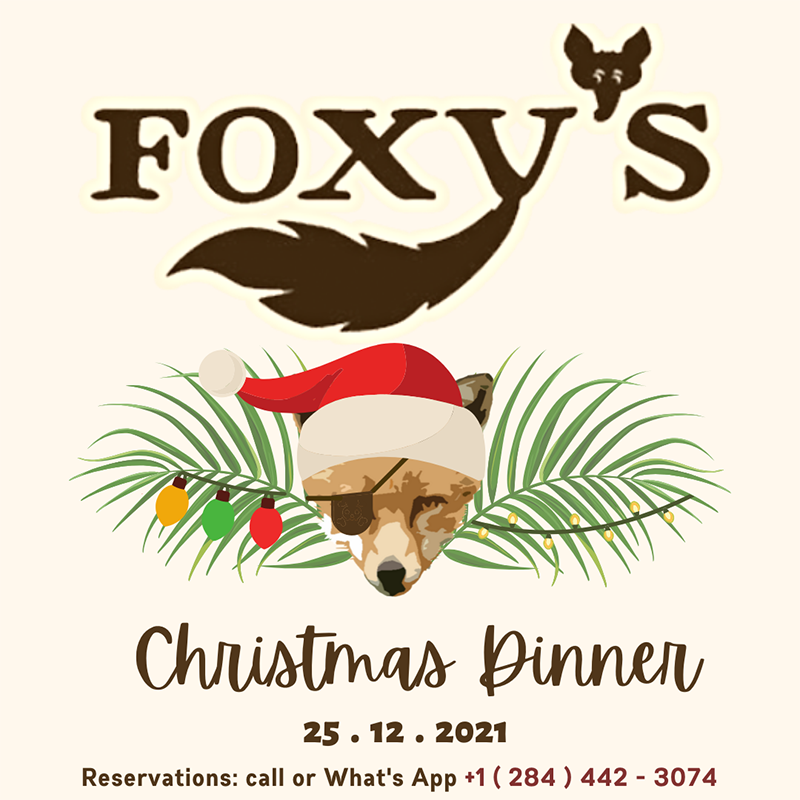 December 24 - 25, 2021 Christmas Tree Traditions at Foxy's — Our decorated Christmas Coconut Palm tree can be traced back to Foxy's ancestors who during their winter festival decorated the palm trees along the beach with small strings of lights for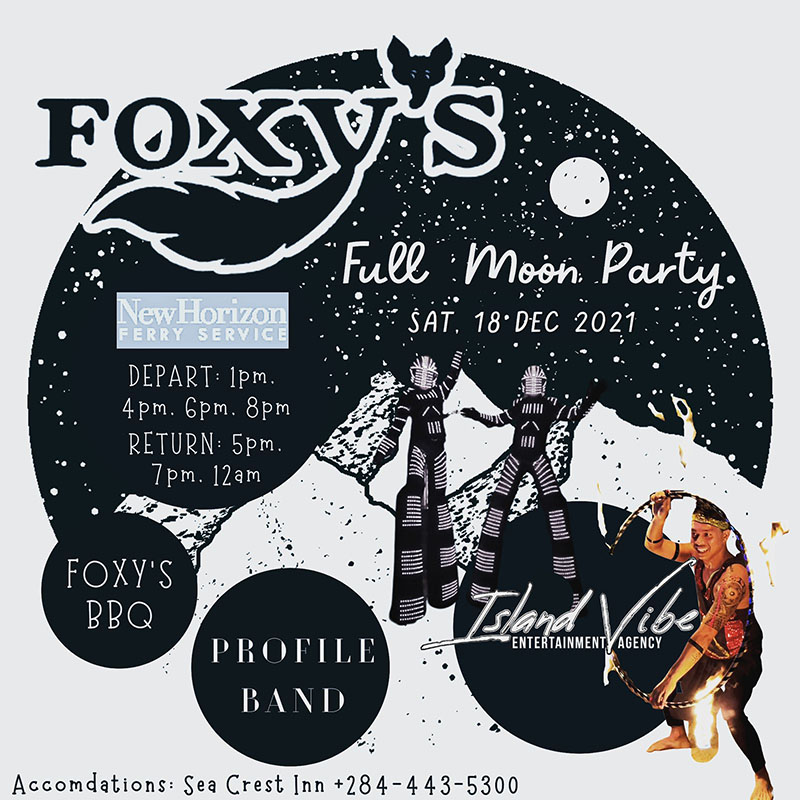 December 18, 2021 It's Full Moon Party at Foxy's, Jost Van Dyke. Join the celebration! Live music, BBQ and the best atmosphere, dance the night away at Foxy's. Ferry Departure- 1pm, 4pm, 6, and 8pm. Return Times- 5pm, 7pm, 12am