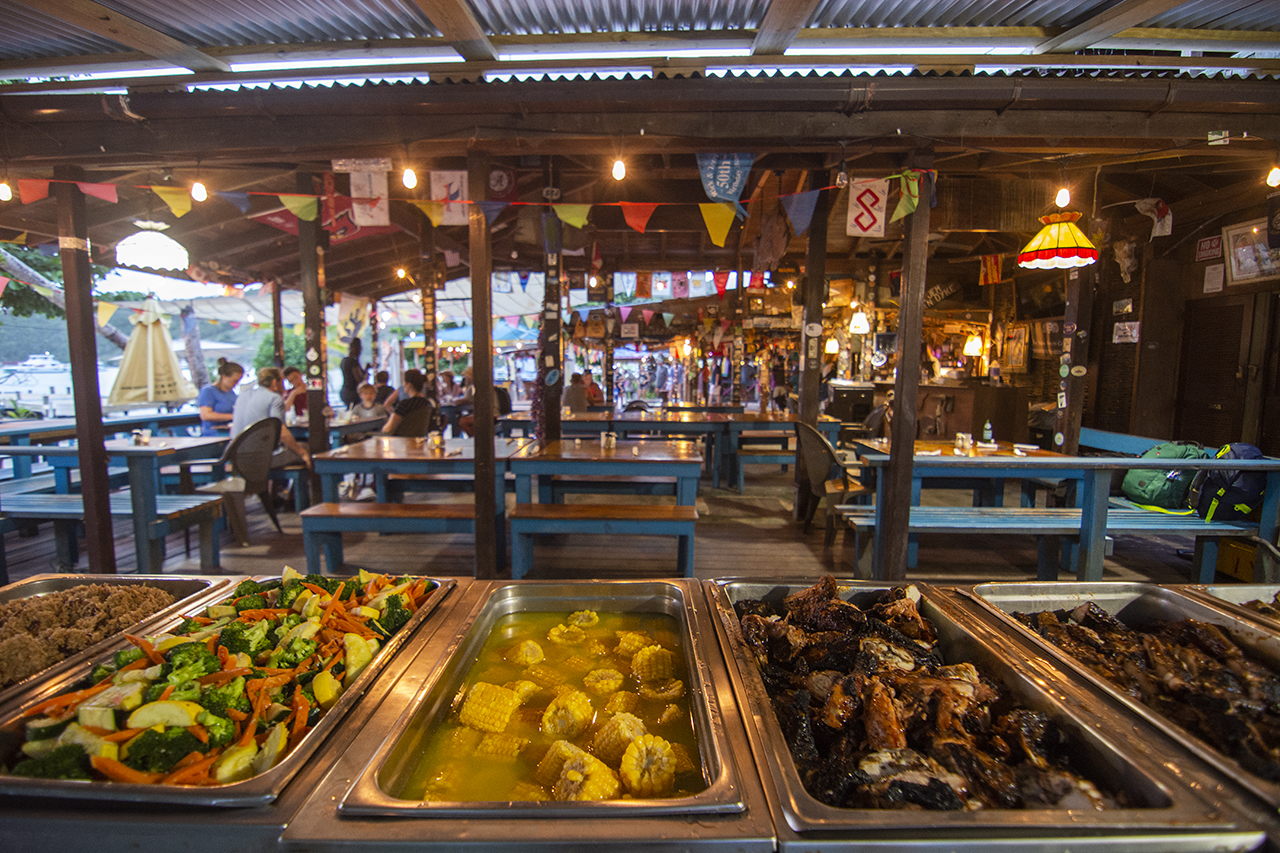 Thanksgiving at Foxy's
NOVEMBER 22, 2018
Want to swap football and fallen leaves for sun and sailing in the BVI but can't stand the thought of missing out on a traditional carved turkey? For more than 40 years Foxy's has hosted a Thanksgiving dinner from 7:00p.m.
Diners seeking a more traditional Thanksgiving dinner can choose our four-course fixed priced Turkey dinner. Want to break tradition? Check out our a la carte menu offerings, which features favorites such as grilled local lobster!
The dance floor warms up after dinner with a live local band.