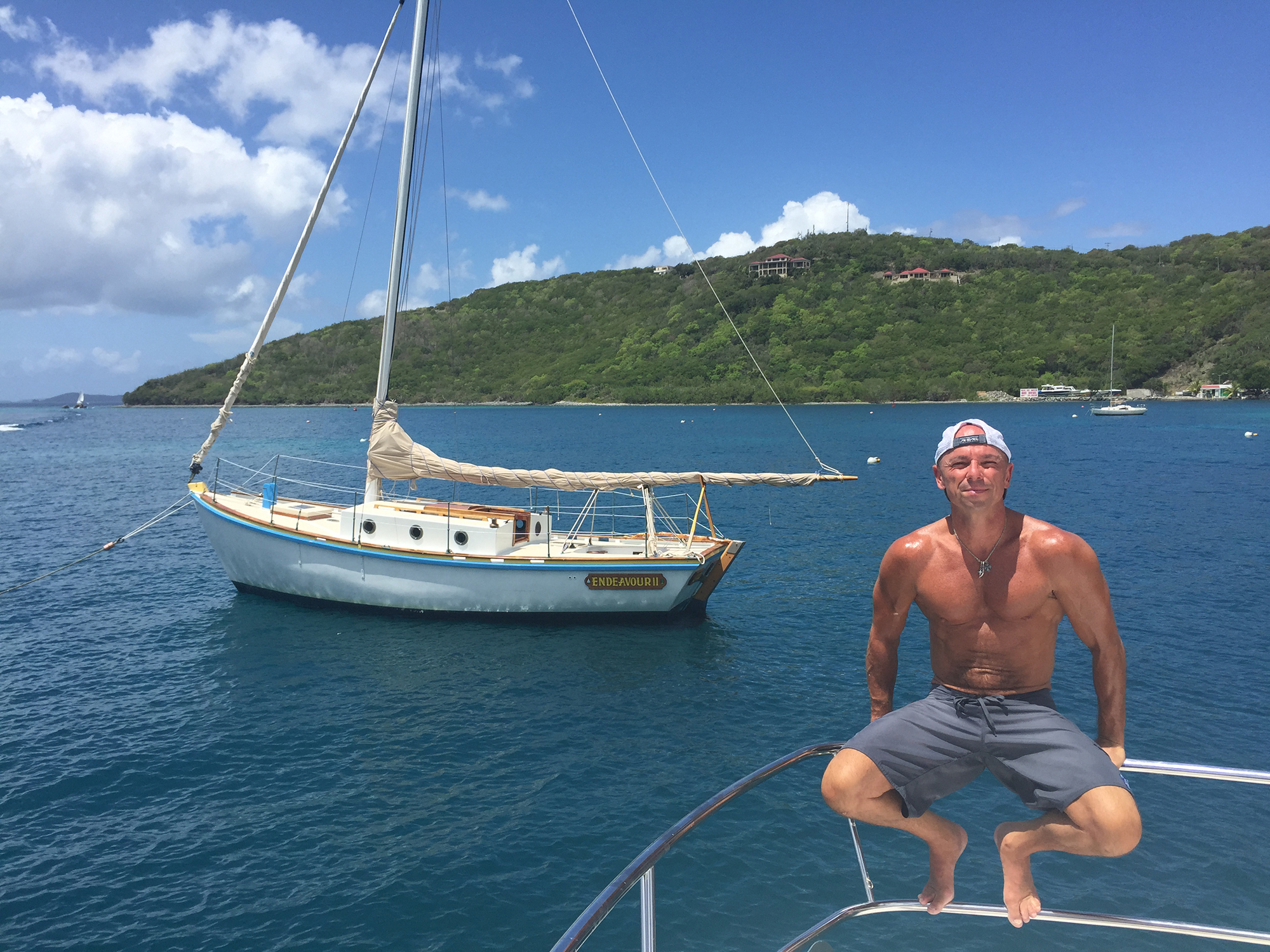 The story (and Bar) behind Kenny Chesney's Album Cover for "Songs for the Saints"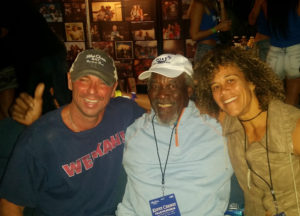 Last weekend Foxy made an impromptu visit to Boston to attend the Kenny Chesney Concert at Gillette Stadium in Foxboro, MA. An epic event attended by some 50,000 fans each night, it was amazing to see so many familiar faces from the Virgin Islands, whose numbers are strong within "No Shoes Nation."
Foxy had a blast last year at Gillete for Chesney's 2017 shows; however, he hadn't originally planned to travel to Boston for this year's shows. In the weeks leading up to the show, a constant influx of visitors repeatedly asked if they'd be seeing Foxy again. Finally his response "I'm 80, why the hell not" promoted a quick visit to the Boston area.
On July 27, Chesney launched his newest album, "Songs for the Saints", which quickly rocketed to #1 on the Billboard Charts. Not only does the album play tribute to the resilience of the Virgin Islands, but all album proceeds are being donated to Love for Love City, the charitable foundation that Kenny set up following Hurricane Irma to provide relief and recovery assistance.
Love for Love City's team landed on Jost just days after the storm, bringing relief supplies and helping to rebuild critical infrastructure on JVD – -like the Customs Dock, the island's Clinic and even a temprorary stage so that Foxy's could host its annual Old Year's Night/New Years Eve Party. We are grateful to the help that he and his foundation have provided.
Kenny has been a longtime friend and visitor to Jost Van Dyke, which is evident in a many of his songs. In "Somewhere in the Sun" Chesney croons longingly for our little Island ("Oh I Wish I were there tonight, on Jost Van Dyke… Sipping on Foxy's Firewater Rum…") and you'll glimpse footage of Foxy's and Jost VaN Dyke in some of his music videos, such as "When I See this Bar."
"Song for the Saints" also underscores a unique relationship between Foxy's and Kenny Chesney. The sailing vessel that graces the cover of the album is Endeavour II, a traditional wooden Virgin Islands Sailing sloop that was built behind Foxy's Bar by the Jost Van Dykes Preservation Society, a not-for-profit organisation that Foxy himself launched years ago to lead nature and heritage projects on Jost Van Dyke. Numerous visitors to our island helped support this maritime heritage project with donations large and small and Kenny jumped onboard years ago to become one of the largest supporters for the building of this vessel.
Launched in 2014, Endeavour II is used by the Preservation Society as part of its youth summer education programme focuses on sailing, marine science and other marine-activities such as SCUBA training.
Although she suffered damages, Endeavour II miraculously survived Hurricane Irma. This fall we look forward to completing repairs and getting her back in sailing condition for the upcoming season.
For those who reside in and around the Baltimore Area, Foxy will make special appearances at On St. Michael's next week. Tickets for that are available online at https://caribbeannightsshows.com/ and the event is a benefit to support repairs to Endeavour II.